French Restaurant Victor's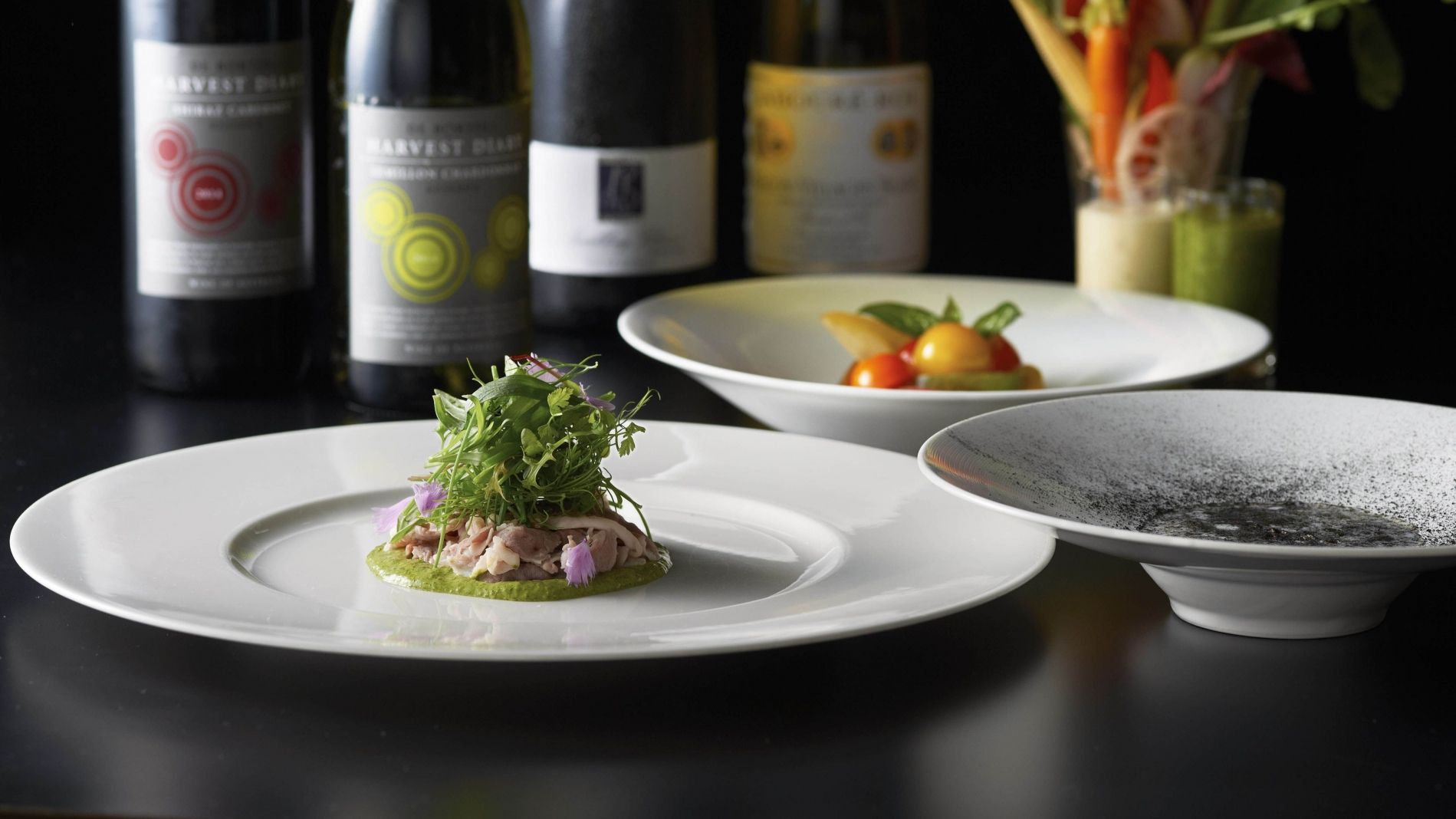 French Restaurant Victor's,Course menu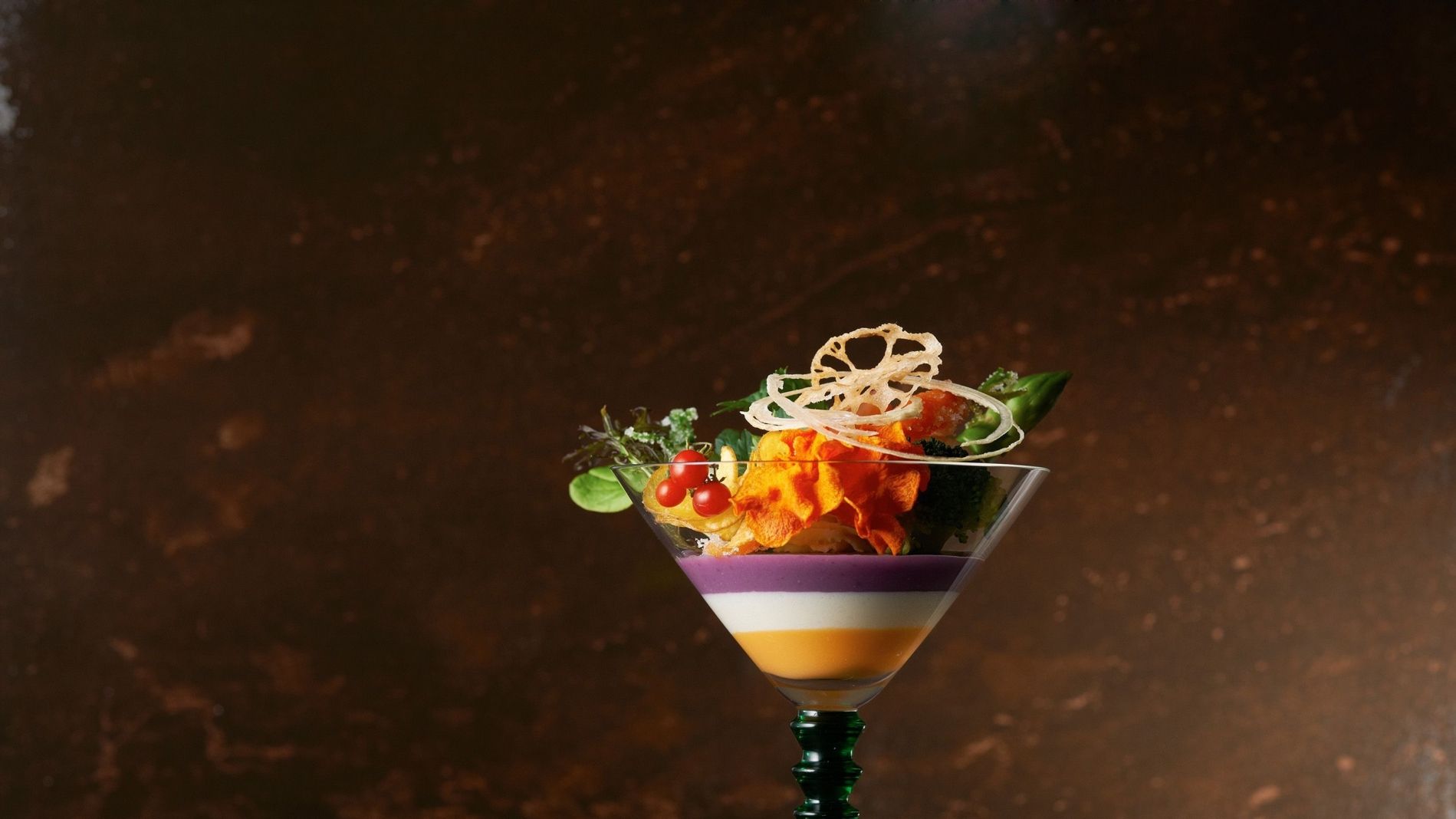 French Restaurant Victor's, La Flore
Home > Restaurants & Bars > Victor's
Notice of Temporary Change to Operating Hours for Hotel Restaurants & Spa
Please note alcoholic beverages will be temporarily unavailable from April 25 to further notice in response to the State of Emergency declaration for Tokyo.
One-Drink Plan will be served with a selection of soft drinks.
We apologize for the inconvenience caused and thank you for your kind understanding.
French Restaurant Victor's
Victor's, an authentic French eatery at The Westin Tokyo, lures guests both with exquisite culinary offerings and impeccable service. Under the supervision of Executive Chef Toshio Numajiri, Victor's transforms local produce and fine meat cuts into delectable French cuisine. Signature dishes include bouillabaisse and lamb. The extensive menu and impressive wine list offer something for every discerning palate, including breakfast enthusiasts who can enjoy the finest French-style breakfast.
Tel:+81-3-5423-7777
SEASONAL MENU
Strawberry Valentine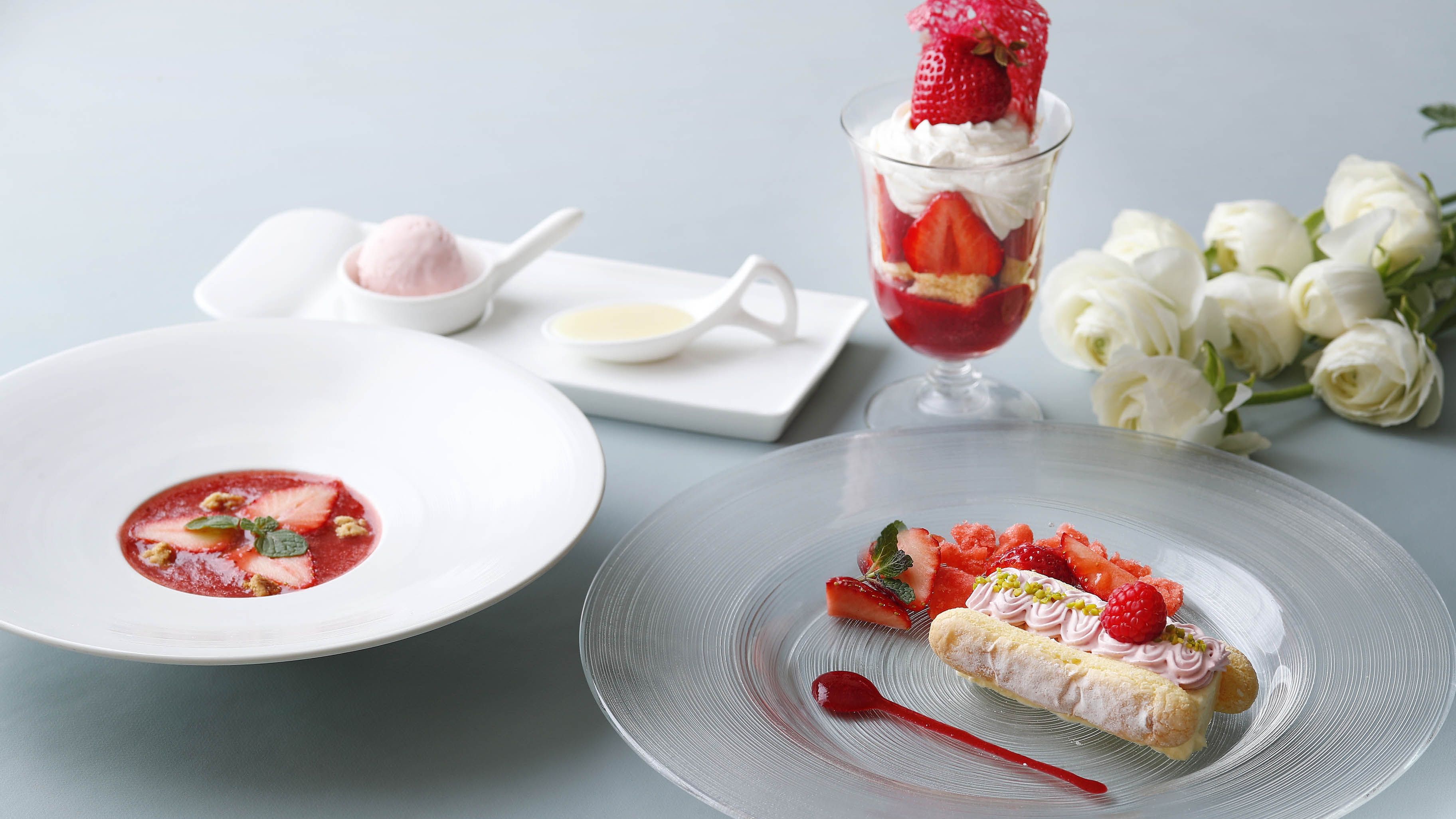 Feb 3 (Thu) ~ Feb 14, 2022 (Mon)
Make your Valentine's Day celebration more memorable with some irresistible strawberry desserts that are specially designed for the occasion.
Enjoy a course menu of your choice and elevate your dessert experience with one of the three luscious strawberry-themed sweets – select from the fragrant and refreshing Charlotte-style White Chocolate Mousse and Strawberry Assiette Dessert, the Strawberry and Cremia Parfait garnished with delicious "Amaou" strawberries, and the hearty Warm Strawberry Soup topped with strawberry ice cream.
*By reservations only
Victor's Winter Prix Fixe Menu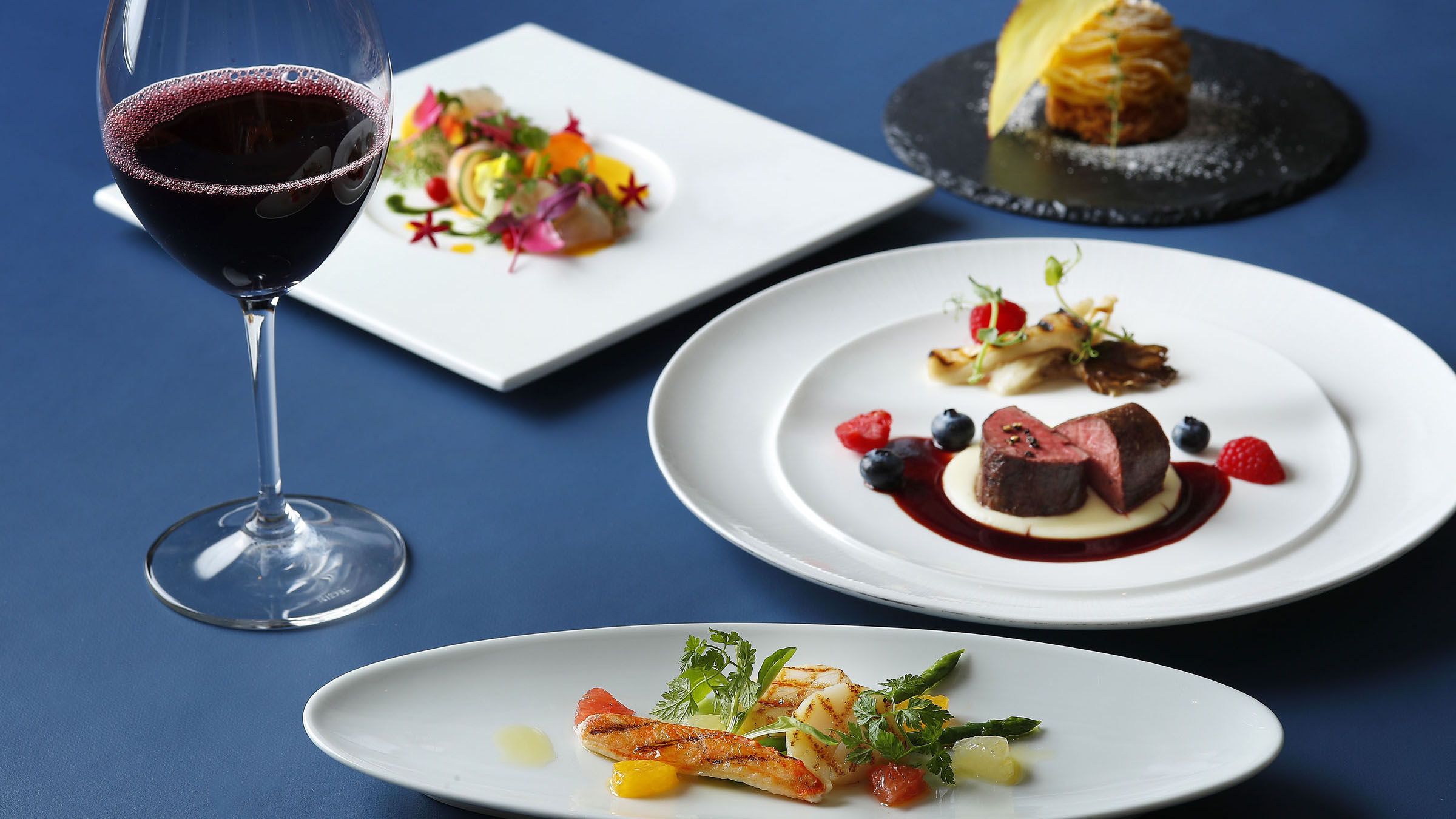 Dec 2, 2021 (Thu) ~ Feb 28, 2022 (Mon)
Indulge in our popular prix fixe menu with a winter twist - choose from our exquisite menu lineup featuring an abundant usage of best-in-season bounties such as king crab, snow crab, sweet shrimp, Kintoki carrot, Annou sweet potato and more. Complete your expereince with a choice of signature mains such as Ezo Abalone Steak and Roasted Ezo Deer Fillet with Berry Sauce.
Lunch course:
Elegante: 5,000JPY
More details
La Flore: 6,900JPY
More details
Gourmand: 9,400JPY
More details
Dinner course:
Espoir: 9,400JPY
More details
Bonheur: 10,600JPY
More details
Paysage: 12,500JPY
More details
Reserve online or call Victor's at +81-3-5423-7777

Culinary Journey with Marriott Bonvoy - A Tribute to France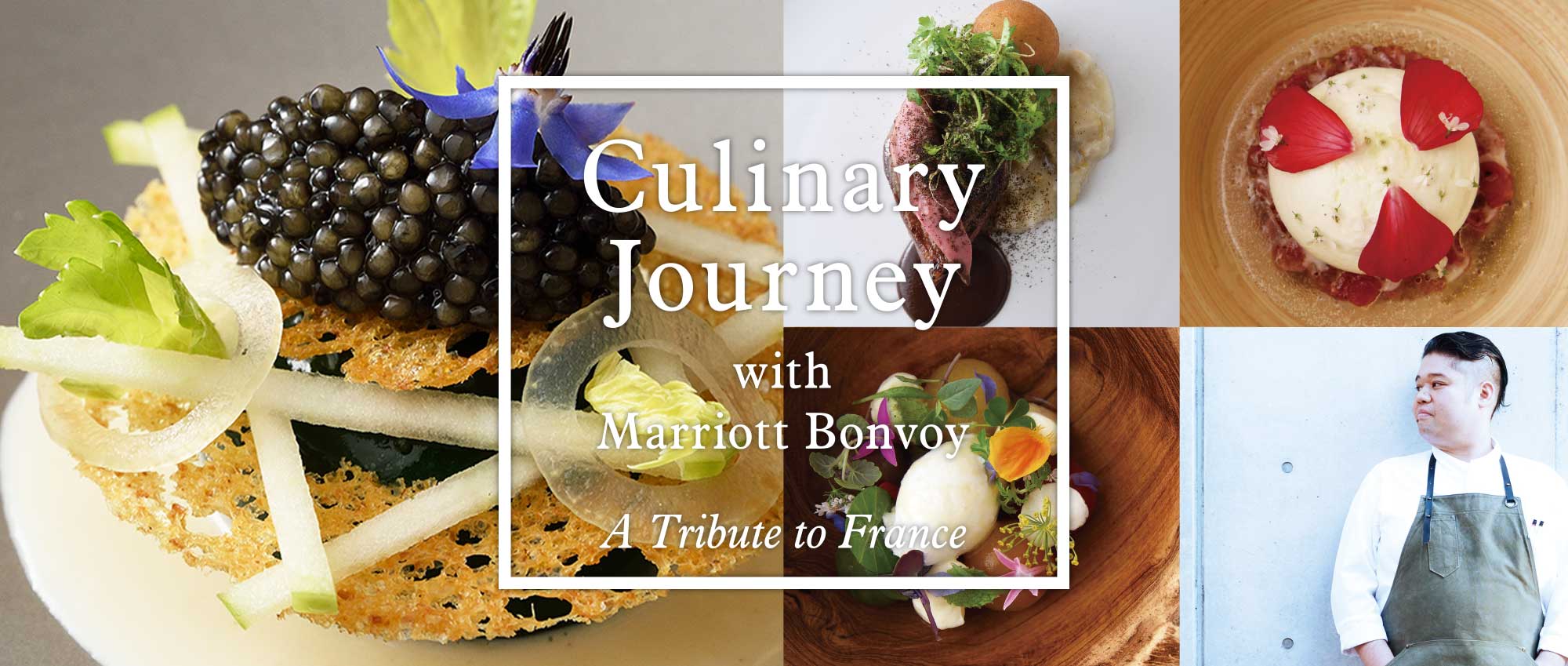 -----------------
Event Postponement Notice
Due to the developing situation of COVID-19, we regret to announce this dinner event will be postponed.
New event dates will be announced on Victor's website and the hotel's social media channels. We apologize for the inconvenience caused and sincerely appreciate your kind understanding and support.
-----------------
Take on a gastronomic culinary journey to France with two-star Michelin Chef Noboru Arai this January. For two nights only, savor Chef Arai's exclusive debut of the special "A Tribute to France" 9-course menu seasoned with novelty and inspiration, prepared with elaborate French techniques that maximizes the potentials of every ingredient.
What's more, elevate your dining experience with an exquisite pairing of rare and vintage pinot-noir based Bollinger wine and champagnes exclusively handpicked for the occasion.
Time: 18:30~
"A Tribute to France" Dinner course: 24,000JPY per person
"A Tribute to France" Dinner course with Bollinger wine pairing: 40,000JPY per person (Guest Speaker: Mr. Tomohiko Shimpo, Champagne Bollinger Ambassador)
Reserve now at: +81-3-5423-7777
*This offer cannot be used in conjunction with any other discounts or offers
A Tribute to France Staycation
Enjoy a specious room and a majestic view of the Tokyo Tower and the city, complete your experience with two Michelin-star Chef Noboru Arai's special "A Tribute to France" dinner course menu.
Infomation
Cuisine: French
Atmosphere: Elegant
Setting: Formal
Serving Style: A La Carte
Dress Code: Smart Casual
Smoking Permitted: No
Hours: 7:30 AM - 10:00AM (breakfast service is temporarily suspended) / 11:30 AM - 2:30 PM / 5:30 PM - 9:30 PM
View temporary change to Victor's operating hours
Prices:
All prices are inclusive of tax and service charge.
Discounts and privileges are not applicable to special events.
Tel: 81-3-5423-7777



Marriott Bonvoy Restaurants + Bars Benefits
Every meal is a reason to celebrate. Enjoy member-exclusive dining privileges for any and every occasion.
Exclusive savings starts from 10% off with additional points.